Without the unbelievable support that we have received from our sponsors, Wild Mountain would certainly not have achieved the success and growth that it has experienced. Wild Mountain loves our sponsors and we have several ways for businesses to get involved, to both promote your business and support this amazing community initiative.
To all of our sponsors, thanks for all your support and to all our patrons, please shop with our sponsors and let them know that you appreciate their assistance in making Wild Mountain such an amazing event.
Wild Mountain reciprocates and has a very strict buy local policy. If it's local business that supports the Festival, then it's imperative that the Festival supports our local businesses!
In-Kind Donations needed:

It takes a great deal of infrastructure to host a show of this magnitude. Businesses have been very generous in the past, and we look to our business partners once again to participate in the show through in-kind donations. Of particular interest:
Trucking
Light Towers
Generators
Vac Services
Potable Water
Water Trucks
To sponsor the Wild Mountain Music Festival with either monetary or in-kind donations (or for more information) press the "join" buttons below to contact Rob.
In return for becoming a WMMF Sponsor, you will receive weekend passes for the show (Community sponsors not included), great exposure for your business and the opportunity to be part of Hinton's premier music event!
For an overview of our Sponsorship Levels, click the button below:
10708-105 Ave
Edmonton, AB, Canada
T5H 0A1
780-427-9968
(toll-free within Alberta by first dialing 310-0000)
The AFA is an important part of bringing the arts to Albertans and they are a critical part of Wild mountain. Thank you for the vision to support this important community initiative.
Platinum Sponsor
All Choice Rentals
All Choice Rentals specializes in all aspects of construction equipment rentals and are an industry leader in generator rentals. They also have a division of oilfield rentals.
Drayton Valley, Hinton, Olds, Rocky Mountain House, and Sundre Locations.
Platinum Sponsor
BCMI Hinton
Whether you're staying a while or passing through, feel like you're home away from home here. We would like to thank BCM Inns for their support this year with the festival.
386 Smith St, Hinton, AB T7V 2A1
Platinum Sponsor
Coalspur Vista Mine
Situated East of Hinton, AB, Alberta's newest coal mine is in the construction phase. We are happy to have them join Wild Mountain for 2023.
24301 Hwy 16E, Yellowhead County, AB T7V 1X5
Platinum Sponsor
HD Energy Rentals Ltd.
HD Energy Rentals strives to supply its customers with the equipment they require safely and efficiently. When you are looking for oilfield rentals in Northern AB and BC, their Grande Prairie, Hinton and Ft St John bases are at your service.
Grande Prairie, Hinton, and Fort St. John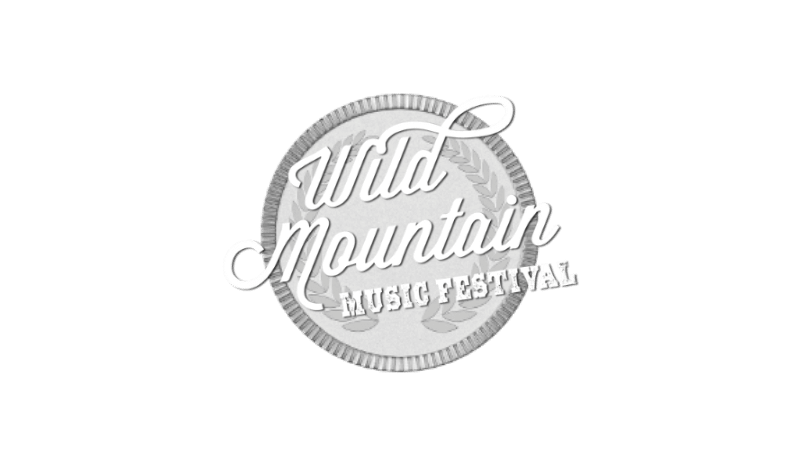 Platinum Sponsor
Jules Hamel
Jules is a lifetime member of the festival. He has supplied all the power we needed through Jules Oilfield Services from 2004 to 2017! Even though he sold the company, he still gets involved by supplying a generator and cutting the grass at the festival grounds! Thank you, Jules!
Platinum Sponsor
Lynx Creek Steaming & Oilfield Services
Lynx Creek Steaming has been serving the local area and beyond since 2006, but you have to look further than their name to see all the services we provide! They are striving to meet the diverse needs of our clientele in all local industries.
Platinum Sponsor
McNISH STEEL
McNish Steel is a family-owned and operated rebar fabrication shop based in Edmonton, Alberta. They provide customers with on-time deliveries, quality products and the kind of customer service you only get with a family business!
10636 205 Street
Edmonton, AB T5S 1Z1
Platinum Sponsor
Pride Vac Ltd.
Wild Mountain takes place on a working ranch and the facilities are rustic, so a vac services are incredibly important. Thanks to Adam, Ryan and the team at Pride for taking care of us and making sure everyone has a great time at Wild Mountain. Your 100% call back vacuum truck company
140 Hampshire Rd, Hinton, Alberta, T7V 1S6, Canada
Platinum Sponsor
Re/Max 2000
If you were at Wild Mountain in the past you'll likely remember the Re/Max people hauler. Thanks to Jeff and Karen and their team for bringing a solution to a problem. You made the parking situation really work and we are looking forward to more of the same this year!
858A Carmichael Lane, Hinton, AB, T7V 1Y6
Platinum Sponsor
Tridon Communications
Formerly known as Morad Communications. Tridon Communications is Hinton's Leading Telecommunications System Integrator and has been in Alberta for 40 years. Tridon offers a wide range of services including design, repair and maintenance to their clients all over Western Canada. Professional technicians with factory training are always available for assistance so you can make an informed decision about your new communications setup or how best to maintain it overall.
6172-50th Street NW, Edmonton, AB T6B 2N7
Platinum Sponsor
West Central Contracting
Whenever we need something, Todd or Paul always seem to come through for us. Moving the equipment we need to put on the show or for gravel on the roads to get you to the show, West Central has been a great partner and has been part of bringing Wild Mountain from the beginning.
450 East River Road, Hinton, AB T7V 2G3
Located in Canada and the US – Versys Electrical, Instrumentation and Mechanical provides exceptional industrial commissioning, start-up and construction services. Their main focus is to provide customer satisfaction in quality, delivery deadlines and to provide highly qualified technicians.
Music is life
How can I perform at wmmf?