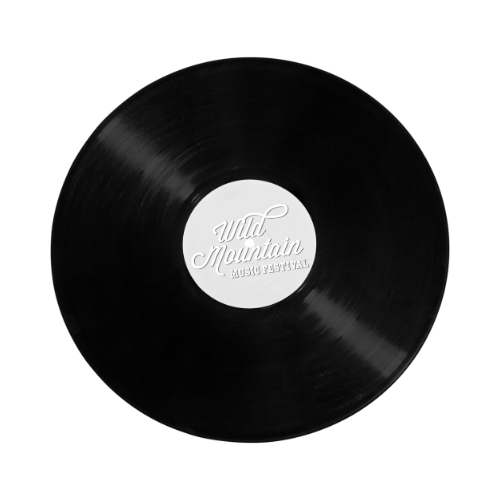 Wild mountain music festival
Our origin story
Wild Mountain Music Festival was first held in 2008 and has since become a popular summer destination for music lovers in Alberta and beyond. The festival is known for its scenic outdoor setting, located in the foothills of the Rocky Mountains, and its commitment to showcasing both established and emerging musical talent.
Overall, the Wild Mountain Music Festival offers a unique and exciting opportunity for attendees to enjoy great music, connect with fellow music enthusiasts, and experience the natural beauty of the Alberta wilderness.
What to know when you get here
Hinton is a small town in western Alberta, Canada, located in the foothills of the Canadian Rockies. The scenery in and around Hinton is beautiful and offers a stunning display of natural beauty.
The town is surrounded by vast stretches of dense forests, towering mountains, and pristine lakes and rivers. You can see the breathtaking views of the Rockies, with their snow-capped peaks, from many parts of the town. There are also plenty of hiking trails, parks, and nature reserves nearby that provide an opportunity to explore the stunning wilderness and wildlife of the region.
In the fall, the trees turn vibrant shades of orange, red, and yellow, making for a stunning display of autumn colors. In the winter, the snow blankets the town and surrounding areas, making it a popular destination for skiing, snowboarding, and other winter sports.
Overall, Hinton is a beautiful and picturesque town with stunning scenery that provides visitors with an opportunity to experience the natural beauty of western Canada.
rules
Festival Rules
Please read the following list of rules carefully:
Have as much fun as you like, but don't infringe on the fun of others.
ANY ABUSIVE BEHAVIOUR WILL RESULT IN IMMEDIATE REMOVAL FROM THE FESTIVAL GROUNDS AND FORFEITURE OF YOUR TICKET HOLDER PRIVILEGES.
There will be no entry to the camping area without a ticket.
Ensure you have your ticket (even to drop off your trailer).
The festival site is primitive, please bring your own drinking water.
Let's keep everyone safe and free to go barefoot if they choose to!
This festival encourages dancing. Save your high-octane fun for the dunes.
CAMPFIRES WILL RESULT IN IMMEDIATE REMOVAL FROM THE FESTIVAL GROUNDS AND FORFEITURE OF YOUR TICKET HOLDER PRIVILEGES.
Practice zero-trace camping. This year Wild Mountain has a recycling trailer for paper, plastic, glass and containers; please take advantage and help us keep Rocky's property clean. Clean up after yourself and your group!
Must be accompanied by parents or guardians.
These are fine to keep within your camping area. Do not bring them to the festival site.
*You may not bring alcohol inside the festival site.
BAG CHECK WILL BE IN EFFECT.
Respect the no-smoking areas. This is a ranch the other 362 days of the year. No butts anywhere!
FAQs
Frequently Asked
Questions
What happens if it rains?
Make sure you can stay dry on the off chance that we do get some rain. Over the years there have been very limited bouts of rain. When it rains, our patrons pop some umbrellas and hunker down for some wonderful music. One of my favourite Wild Mountain days was Matt Andersen, a bit of stubborn rain, a dedicated audience and some kick-butt music!
No Pets Allowed - I'm sure you are a responsible pet owner, but some are not and no one wants to have to avoid 'field bombs' getting back to camp after the music. It works best if everyone leaves pets at home.
The field is rustic, so bring everything you need. Your weekend passes get you onto the field with your camper or tent.

Note: No open fires are allowed.

We have expanded the camping area and we will run out of tickets before we run out of camping. This is a working ranch so please practice zero-trace camping (pack out what you pack in). The site is a spectacular spot... we want to help Rocky keep The Entrance Ranch clean.
will open to park campers on Thursday from 12 pm until 8 pm. If you don't get to the field, the gates will reopen at 10 am on Friday. We have room for everyone, so be polite. Every person in your vehicle must have a wristband or they will not be allowed on the field. Gates close each night at midnight. No vehicle traffic is allowed after that.
No pets, glass items, ATV's, Hot-Tubs (yes we have had to deal with draining a tub, which nearly drowned a near-by tenter), or drones - we have had an issue with drones not respecting people's privacy. Respect one another and let's have a great time.
Wild Mountain will run a shuttle from multiple drop off/pick up spots in Hinton to the festival site. There will be a shuttle that will get you to the show prior to the start of the music and they run until well after the music ends, so you can ride the shuttle and not miss any of the fun.
Wild Mountain is a family friendly event, with lots of families in attendance. Kids ages twelve and under are free! The Wild Mountain Children's Area has activities planned for the kids and Entrance Ranch, which hosts Wild Mountain, has horse rides and trail rides over the weekend.
Is there recycling on site?
We are green and will have a station to recycle paper, glass, cardboard and plastics. Keep all garbage in the bins and we will keep the field as clean as possible.
Wild Mountain is rustic and there are no hook-ups. Since this is a working ranch please take everything you bring. Cigarette butts are toxic to horses, so respect the ranch and do not throw butts on the ground.
Is there a store on-site?
Wild Mountain General Store - We carry the basics in case you forgot something important at home!
Can I bring my own alcohol?
Wild Mountain has the best beer tent with great views of both performance stages so you don't have to miss any of the shows. No alcohol is allowed on the festival performance field and must be maintained in the beer tent and/or at your campsite. No glass please!